The National Association of Medical Staff Services (NAMSS) has two Certifications which Medical Services Professionals (MSP) can obtain. The Certified Provider Credentialing Specialist (CPCS®) and the Certified Professional in Medical Services Management (CPMSM®) certifications are designations which provide the public and employers the assurance that the MSP has the necessary skills, knowledge and experience to perform his/her job to the utmost capability. The CPCS® certification assesses knowledge and skills regarding basic credentialing, privileging, and ongoing monitoring of providers, as well as supporting departmental operations on a day-to-day basis.
These certifications are developed by the Certification Commission of NAMSS (CCN), which is an autonomous arm of the NAMSS. The CCN must hold independent authority to protect against undue influence that could compromise the certification program. This independence is also required since the certification program is accredited by the National Commission for Certifying Agencies (NCCA) which provide standards for certification examinations across the country, similar to Joint Commission or the Center for Medicare and Medicaid Services (CMS). The CCN's policies, procedures, and processes are reviewed every 5 years to assure compliance with NCCA standards and exam credibility.
You may not realize it, but the CCN doesn't just get together to have a meeting and pick the questions out of the air. There are several steps that go into creating either of these exams:
A Job Task Analysis (JTA) is performed.

Every 5-7 years, industry representatives get together with the CCN to discuss if there are changes which need to be made in the exams, based on changes in our jobs. If so, the Content Outline, or "blueprint", from which the test is developed is changed.

Exam questions are written.

Every year, a group of NAMSS-certified subject matter experts (SME) get together with the CCN at the NAMSS Annual Conference to actually write the exam questions. After a minimum of three reviews, the questions are put into an "item bank."

The exam is created.

Each April, more SMEs and members of the CCN get together to assemble the exam for the next testing year. A test vendor representative pulls items from the item bank based on the needs in the "blueprint", and the SME/CCN group scrutinizes the questions yet again to make sure they are still valid and correct.

A passing score is determined.

When a new "blueprint" is developed every 5-7 years, a group of currently certified SMEs gather with statisticians from the test vendor to determine a standard setting score. These SMEs actually take the exams, with no studying, mind you, and discuss each question to decide if a minimally qualified candidate would know the answer. The test vendor then takes those score findings to calculate a passing scaled score. This score remains the same until a new "blueprint" is created.

The exam is administered.

The test vendor develops the test electronically and delivers to the candidates every Spring, Summer, and Fall.
As you can see, the exams are very rigorous, but those who successfully pass are examples of MSPs with proficient knowledge in the Medical Staff Services arena. Passing the exams require many hours of study, in addition to actually working in the medical services arena for several years. Being a certified MSP is a huge accomplishment!
Meet our new CPCS's®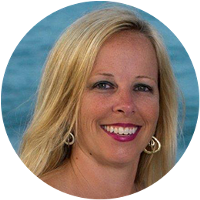 Lisa Rothmuller, CPCS®
Associate Vice President, Consulting
Lisa began her career in the healthcare industry over 22 years ago, providing support and training for HealthLine clients. Over the 22+ years, Lisa has worked with hundreds of hospitals and organizations including the VerityStream CVO on credentialing, privileging, enrollment and quality/peer review processes. Lisa is highly sought after for her expertise and industry knowledge, both internally at VerityStream and by clients.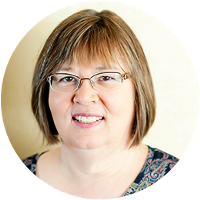 Kay Lynn Akers, CPCS®
Director, Consulting
Kay Lynn has over 40 years in the health care field with the last 25 years at VerityStream in a variety of roles before currently serving as Director, Client Success Services and Consulting. During her tenure, she has worked with a wide variety of customer organizations sharing solutions knowledge, best practices, and process optimizations with the goal of maximum customer benefit. Prior to joining VerityStream, Kay Lynn worked at Sharp HealthCare, Rady's Children's Hospital San Diego, Medical University of South Carolina and served in the U.S. Navy as a hospital corpsman.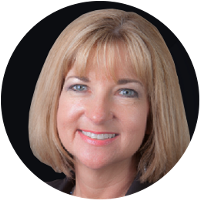 Dawn Anderson, PESC, CPCS®, CPMSM®
Senior Consultant
Dawn has spent more than twenty years in the healthcare industry. Dawn is known for her skills in working with medical group as well as hospital clients on use of CredentialStream software products for credentialing, payer enrollment, revenue cycle, and process optimization and improvement. Dawn enjoys assisting CredentialStream clients as they create value and optimize the use of their software and achieve greater efficiencies in their processes.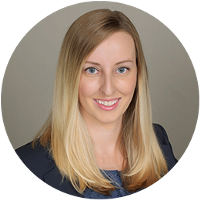 Nicole Otte, CPCS®
Director, Client Success Services
Nicole began her career as the Echo Database Specialist at St. Luke's Health System in Boise, Idaho, in 2012, where she was first introduced to the concept of credentialing. In 2015, she left St. Luke's after relocating out of the Boise area and joined Echo (now VerityStream). Nicole is now a key contributor to the success of the consulting team and is highly skilled in navigating health systems through enterprise implementations.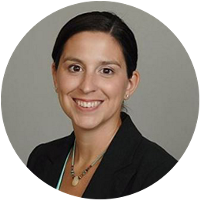 Katy Ann Young, MBA, CPCS®
Senior Consultant
Katy has seven years in the health care field and five years in the Credentialing and Privileging industry. She has been with VerityStream for three years. Before coming to VerityStream she was at Texas Children's Hospital, Ben Taub General Hospital, and the US Army. Since coming to VerityStream, Katy has worked with clients in several capacities, conducting business process reviews and assisting in strategic planning to help support organizational and system wide goals of her customers. Katy is passionate about the optimization of current solutions to reduce expenses and errors as well as streamlining in order to save resources.
CPCS and CPMSM are registered trademarks of National Association Medical Staff Services.