Standardizing your privileges can be tough stuff though! We recently met with several industry experts who standardized their processes by transitioning to CredentialStream to get their take on the journey. The following is a summary of highlights of that discussion.
Industry Expert Panel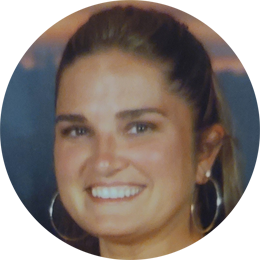 Dawn Miller, CPCS, CPMSM
Network Director, Medical Staff Services & CVO
HonorHealth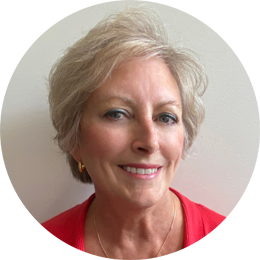 Anne Smith, MBA, CPMSM
Administrative Director of Credentialing
The Ohio State University Health System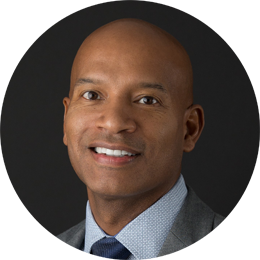 Victor Vargas, MD, CPE, VPMA
Cape Canaveral and Viera Hospitals
Health First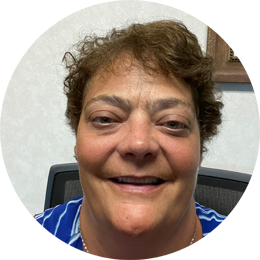 Delaine Chrisite, CPCS, CPMSM
Manager, Medical Staff Services & CVO
Health First
Why should you standardize your privileges?
Health systems should standardize their privileges in order to have consistent criteria for the same privileges across the entire health system. When there are differing criteria across facilities within a health system, it can be confusing to providers, and can even make the health system seem disjointed.
Standardization using multi-facility or enterprise privilege forms, like those offered in CredentialStream, makes the CVO/CCO task of sending privilege forms out with appointment packets easier than trying to manage single-facility privilege forms from multiple facilities across the health system. It's also a great way to present a more provider-centric process, reducing the number of privilege forms a provider must complete if applying for privileges at multiple facilities within the same health system.
What if my health system is spread across multiple regions?
If a health system is geographically separated, then the best course of action is to standardize privileges by region as there will be no provider crossover between regions. If a health system is geographically closer and has provider crossover, then it makes more sense to standardize across the entire system.
What is the best way to begin standardizing privileges?
Any system-wide project requires planning, and that definitely applies to standardizing privileges. Every health system will have a variety of specific needs, but there are a set of action items that will be helpful for all organizations embarking on a standardization project:
Create a Task Force

A dedicated task force is essential for project success. The task force will be responsible for making sure all action items are performed. This includes creating a project charter, establishing a project timeline, arranging meetings, ensuring department heads and specialty representatives are notified, and much more.




You'll want to assign a project champion to lead the task force - someone whose main focus is seeing the project from start to completion. You'll also want to make sure a couple of the task force members are software super-users, who know the system inside and out. This will be helpful as it means someone will always be available to answer any questions and train staff along the way. Including an expert in medical education, or a specialty representative for each department, who can answer specific questions about whether a privilege should be included into a core, or into a specialty, is also recommended. Assigning each privilege form to an individual physician champion is also a great idea when possible. These specialists can provide guidance that will result in fewer mistakes while expediting the process as a whole. You'll also want to include executive leadership, a credentials committee co-chair, and a medical staff services expert. The team needs to work as a cohesive unit in order to facilitate standardization, and that requires collaboration on many fronts.



Develop a Charter

With a task force in place, the team can work together to start planning and create the charter that the entire standardization process will follow. This charter must be a detailed and aggressive plan, outlining every step of the process. Our experts recommend dividing the workflow into phases, and having an agreed-upon plan for each phase.




The plan should include dedicated weekly working sessions both with and without the whole team. This is how the team can track progress and identify any areas that need more attention than others.



Enable Communication

A large project like standardizing privileges requires clear and consistent communication to ensure nothing falls through the cracks. You will want to have regular communication between leadership and the rest of the team planned out ahead of time, to ensure availability. Our experts recommend scheduling multiple meetings with different specialties ahead of time - it's much easier to cancel if you no longer need a meeting than it is to schedule an additional one last minute.
What challenges are associated with standardizing privileges?
Any large undertaking will have its fair share of challenges, and that includes standardizing privileges. The experts we spoke with had difficulty with:
Time constraints: It was tough to schedule time with committees and MS leaders, as they all had different and busy schedules. Other times, vital team members would be pulled out of a current meeting to address something else that took priority. Add to that resource and staffing issues, and time becomes even more valuable of a commodity.
Recommendation: Though it isn't always possible, if you have the flexibility to build more time into your project timeline, do so. Having extra time to complete all the tasks will help ensure it gets done properly.
Limited participation from specialties: Some specialty providers or chief physicians will be less enthusiastic about the project, which means it can take repeated attempts to get in touch with them for input and feedback, which is time-consuming and frustrating.
Recommendation: Getting those specialty providers and chief physicians excited about the project early on, and fostering their engagement from the get-go can help prevent delays further down the line. They'll be informed about the project from its inception, thus more willing to take time to help move it along.
Too much participation in broader specialties: Conversely, too much provider input and cultural differences between providers can also make it equally as hard to come up with solutions everyone can agree to.
Recommendation: Having periodic meetings to go over specific line items and getting approval at different intervals will help in making final approval easier to achieve down the line.
Best Practices for Successful Implementation
Now that we have a handle on how to plan for standardizing privileges, and how to prepare for any challenges, let's go over some implementation best practices that our experts swear by.
Whenever possible, ensure you have task force buy-in before presenting the new privilege forms for approval.
For every review meeting, show up with a completed template for review. Never show up hoping to discuss an idea as that will lead to circuitous conversation with no real resolution.
Take advantage of CredentialStream's team of experts to help along the way. They have all the information you need to make the transition painless and seamless.
Make sure you are using the most current criteria for best practices so that you're always up-to-date.
Link with the hospital system's EMR. Being able to interface analytics with OPPE/FPPE is hugely beneficial; both scheduling teams and physicians will benefit from that integration.
Update forms to current standards. This is how organizations are able to eliminate duplication and redundancies. This is especially true if you've been using the same forms for multiple years, as it's easy to accumulate forms that are redundant without noticing it.
After the standardization project has been finished, you're not completely done yet. It's important to perform ongoing maintenance with regular review meetings to ensure that forms are still relevant and in alignment with industry needs. Our experts recommend having an annual meeting to determine if any forms need special attention. It's also helpful to have a procedure in place for when new privileges, procedures, or technology need to be added to your privilege delineation in between formal review periods. This is an opportunity to develop criteria for what providers will need for future applications.
What are the benefits of standardizing privileges?
Standardizing privileges offers a host of benefits, especially with CredentialStream. With consistent privileging criteria, there is decreased confusion, better-informed stakeholders, improved provider satisfaction, and faster privileging turn-around-times. CredentialStream provides user-friendly access with clearly defined criteria, but most importantly, CredentialStream Master Privileges are updated monthly. This means that CredentialStream clients are regularly notified of any changes, and can use that information to determine whether their organization needs to take any updated privilege content through their review and approval process.
In all, the experts we spoke with agreed that privileging projects are complex and that CredentialStream is a game-changer! Whether you're mid-standardization, considering a standardization project, or haven't decided yet —VerityStream is here to help. Give us a call.