Validating information for the team that delivers care to your patients—including licenses, certifications, and more—is a top priority. Nearly two thirds of the healthcare organizations we surveyed report that they have fully or partially implemented an automated, paperless process for primary source verifications. However, changing regulations continually spur an exponential increase in requirements that challenge current processes. Are you confident that your solution is validating provider information—not just from licensing and specialty boards—but also from federal and state exclusion and sanction sites, hospital affiliation sites, and more?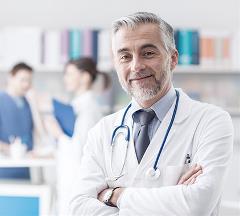 VeritySteam's Validate solution, integrates with over 1,000 primary sources, including federal exclusion, sanction, verification, and criminal background sites, Medicare/Medicaid, state exclusion, sanction and disciplinary action sites, specialty board license and certification verification sites, and more. With Validate, you can rest easy knowing that validating key information—licenses, certifications, exclusions, sanctions, disciplinary actions, hospital affiliations, education, malpractice history, identity, conflict of interest, and professional references—is fully automated and continuously monitored.
And, if you're seeking to take advantage of the benefits of delegated credentialing – Validate has you covered. Validate makes it easy to set up and maintain an NCQA-compliant process that is cost effective and scalable while also meeting all the needs of your payers.